Tidefest 2017 Fine Arts & Gift Festival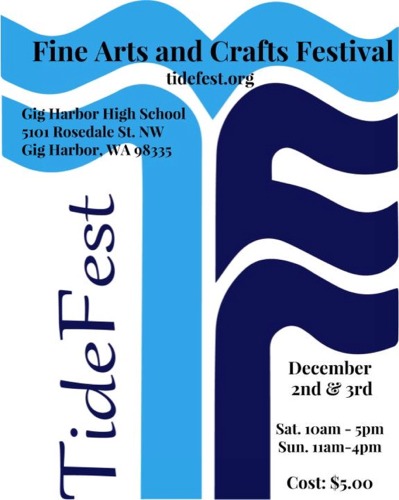 ​Gig Harbor High School's annual TideFest brings in artists and high-quality artisans from all over the Northwest.

The festival raises money for the school's activities and athletics programs, including the Speech and Debate team and the school newspaper.

150 artists sell everything from glass art, sculpture, pottery, jewelry and clothing to paintings, wood products and leather bags.


Tidefest 2017 will be held on December 2nd & 3rd, 2017 at Gig Harbor High School

Saturday Dec 2, 10 AM to 5 PM
Sunday Dec 3, 11 AM to 4 PM
Admission $5

We offer two ATM machines.

Full Entertainment, food and fun! Free Baby Sitting!
Tidefest 2017 Artist Applications closed on May 15th, 2017.

Booth Cost: $230.00 for a 10 ft x 10 ft booth (Please do not send in any money until you have been accepted by the Jury process)



PLEASE NOTE BEFORE APPLYING:
Tidefest is a 'Fine Arts and Crafts Festival', that only features handcrafted items for sale.
Commercially manufactured or imported items are not allowed at the festival.

If your products/artwork/other items for sale are not handcrafted, please do not apply to sell here, as your submission will be rejected.


Artists click here to check the status of your submission.
Artist's Contact: (253) 530-1557 or Contact Us via email for further information.

Check out the 2016 Tidefest photo gallery page, for pictures of last year's vendors and more!
​
Download Directions to Gig Harbor High School


Download the 2017 Tidefest Poster
---
Featured Articles
---
Artist Application Info
Tidefest 2017 Artist Registration Information
Vendor applications for Tidefest (December 2 - 3, 2017) are Now CLOSED.

Tidefest 2017 Artist Applications were open ...More
---
Photo Gallery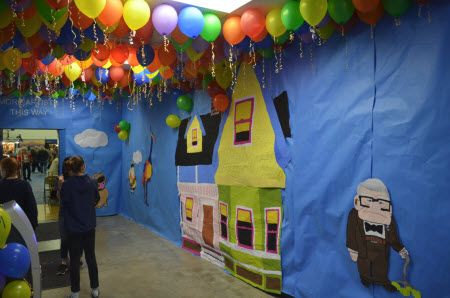 Tidefest 2016
Tidefest 2016 Photo Gallery - Over 180 Photos
Over 180 photos of the vendor booths, student food vending areas, live musicians, and more!

Still lots to see and do on Sunday, December 4th from 1 ...More
---