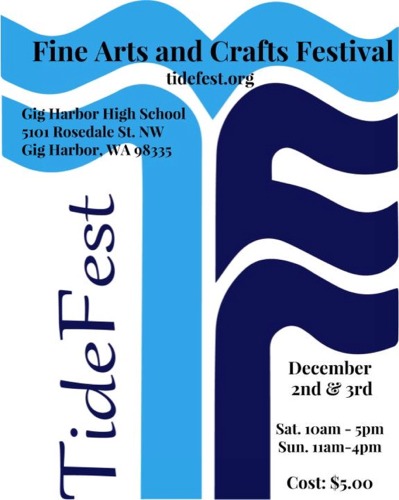 Important Artist Information
December 7th & 8th 2013
Gig Harbor High School
Saturday Dec 7, 10 AM to 5 PM
Sunday Dec 8, 11 AM to 4 PM
Admission $5


The deadline for vendor applications was June 9, 2013, and registration for Tidefest 2013 is now closed.
Contact Us if you wish to be placed on our mailing list for next year.

Artist's Contact: (253) 530-1557 or Contact Us for further information.
---
Featured Articles
---
Artist Setup Info
Arrival Time Schedule
Artist Arrival Time Schedule
Download the PDF document, showing the arrival times for each of the artist groups.
Groups: Blue, Red, Yellow, Purple, Green, Orange, Pink. ...More
---
Artist Setup Info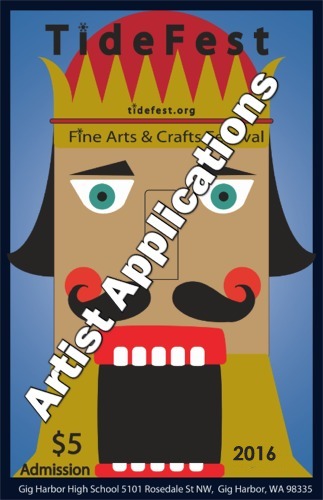 Flyer Download
Tidefest Flyer Download
Download a copy of the offical Tidefest flyer. ...More
---
Events
TideFest Fine Arts & Crafts Celebration
December 7th & 8th
2013 at Gig Harbor High School

Saturday Dec 7,
10 AM to 5 PM

Sunday Dec 8,
11 AM to 4 PM

Admission $5 ...More
---