Applications for Tidefest 2022 are Now Closed!
Browse over 100 artists and vendors, with photos of their products. Many of our artists and vendors have their wares available online,
visit the Tidefest 2022 Vendor Gallery
and start your online shopping!
Photos of every vendor booth, plus closeups of the products. Many vendors are returning this year, so you can shop ahead of time, and easily find what you like once you arrive.
​
Tidefest 2022 will be held on December 3 & 4, 2022 at Gig Harbor High School
Saturday, 10 AM to 5 PM
Sunday, 11 AM to 4 PM
Admission $5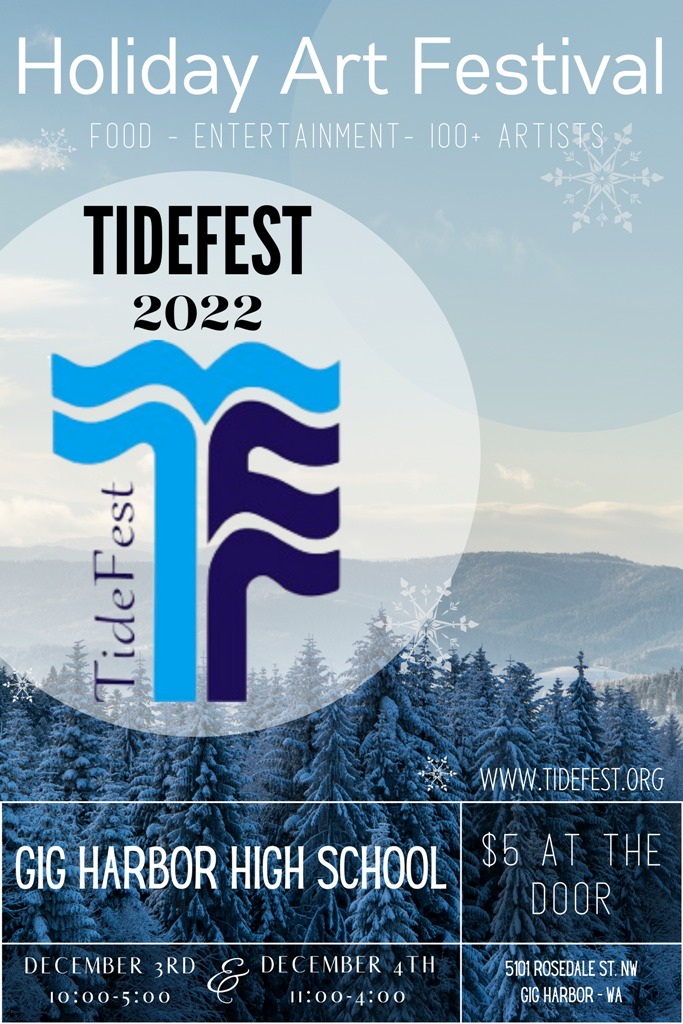 Gig Harbor High School's annual TideFest brings in artists and high-quality artisans from all over the Northwest.
The festival raises money for the school's activities and athletics programs, including the Speech and Debate team and the school newspaper.
Over 100 artists sell everything from glass art, sculpture, pottery, jewelry and clothing to paintings, wood products and leather bags.
Artist's Contact: (253) 530-1557 or
Contact Us via email
for further information.
We offer two ATM machines.
Full Entertainment, live music, food and fun! Free Baby Sitting!
​
Directions to Gig Harbor High School